Regular price
€249,00 EUR
Regular price
Sale price
€249,00 EUR
Unit price
per
Sale
Sold out
Discover the SensoLight, our latest creation for 2022, a cutting-edge portable lamp that makes the main benefits of the Sensosphere© accessible to the general public in a simplified version that is very easy to use. Thanks to its patented "light modulation" technology, this portable lamp adapts to your needs, wherever you are: on the move, in the office, at home and on vacation. The SensoLight is there to accompany you freely and efficiently in your daily life.
Therapeutic benefits:
Relaxation & balance: With its therapeutic anti-stress properties, the SensoLight is much more than a simple lamp, it acts as your ally to help you relax and find balance on a daily basis.
Mental Clarity & Energy: SensoLight's light moods also promote mental clarity and energy, helping you stay focused and productive throughout the day.
Wake up light & restful sleep: Enjoy the wake up light and soothing natural sounds for a gentle wake up, and use the soothing light feature for a deep and restful sleep, improving your sleep quality.
Pure & clean light, designed to bring soothing and beneficial lighting to your environment.
Well-being features:
Light Alarm Clock, Dawn Simulator, Natural Sounds: The SensoLight is equipped with a light alarm clock and a built-in speaker allowing you to enjoy soothing natural sounds. With a simple gesture, it announces the time to you in a gentle and harmonious way, promoting a gentle awakening and a peaceful transition to your day.
Custom Mood: Choose from the different light moods available, such as Relax, Balance, Energy, Party, Gamma, Nightlight, and Psychedelic, to create an ambience that perfectly matches your needs and mood.
Monochrome Atmosphere: Become a master of the SensoLight, managing colors and brain waves thanks to the Lab function.
Deep, Restful Sleep: Use the soothing light feature to induce deeper, restful sleep. The SensoLight helps you relax before falling asleep, improving the quality of your sleep.
Main Features :
State-of-the-art nomadic light, offering a unique lighting experience
Hand-blown glass globe 12 cm in diameter for a refined aesthetic
Light range of approximately 2 meters, for enveloping lighting
Interactivity with movement: The SensoLight reacts dynamically when you move it, modifying the light modulations in a lively and unpredictable way.
Long-lasting bulbs: The built-in LED light sources have an estimated lifespan of 50,000 hours, guaranteeing you several years of continuous use.
The SensoLight is the ideal companion for your well-being, offering a therapeutic and interactive light experience.
Find out more: our user guide
Share
View full details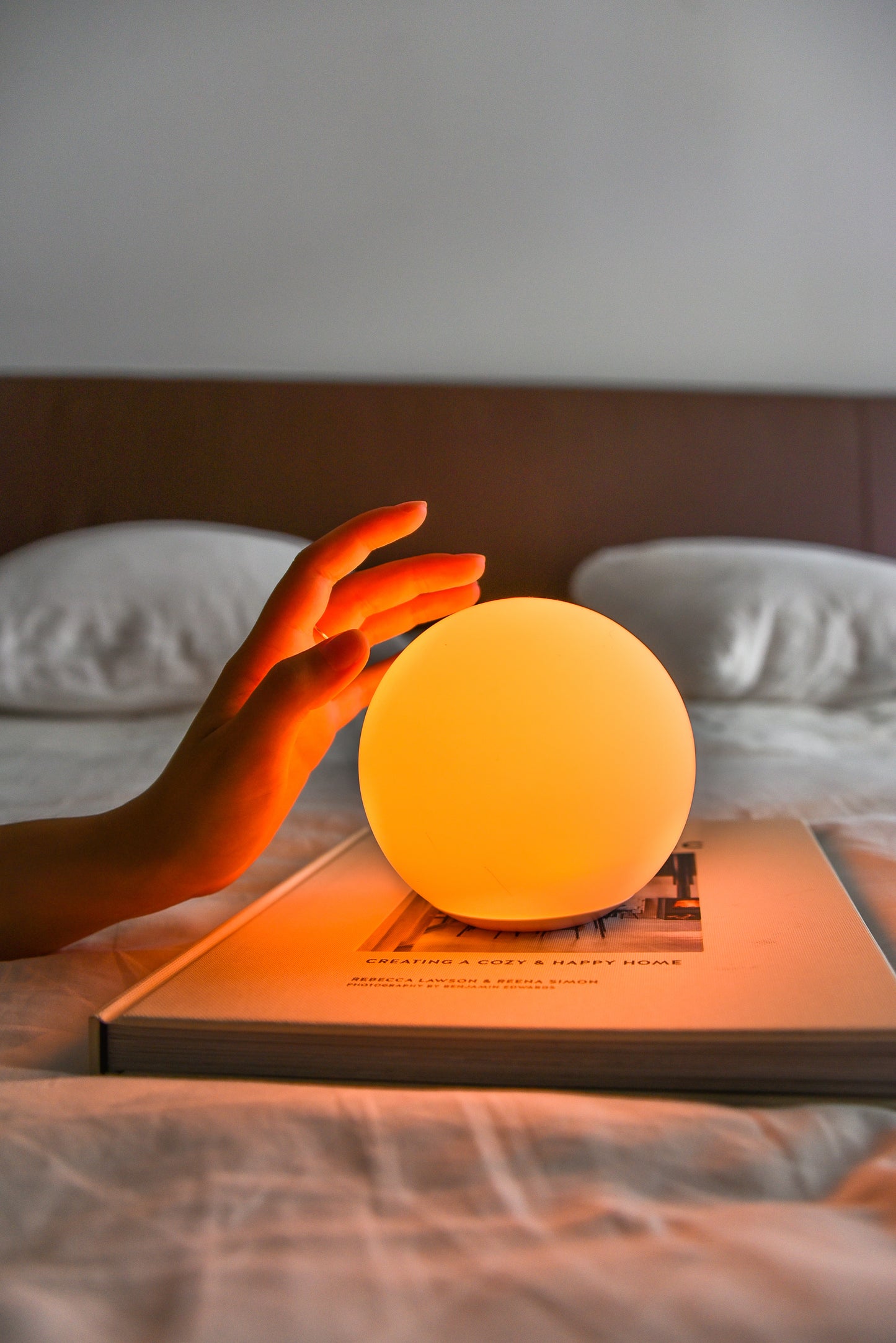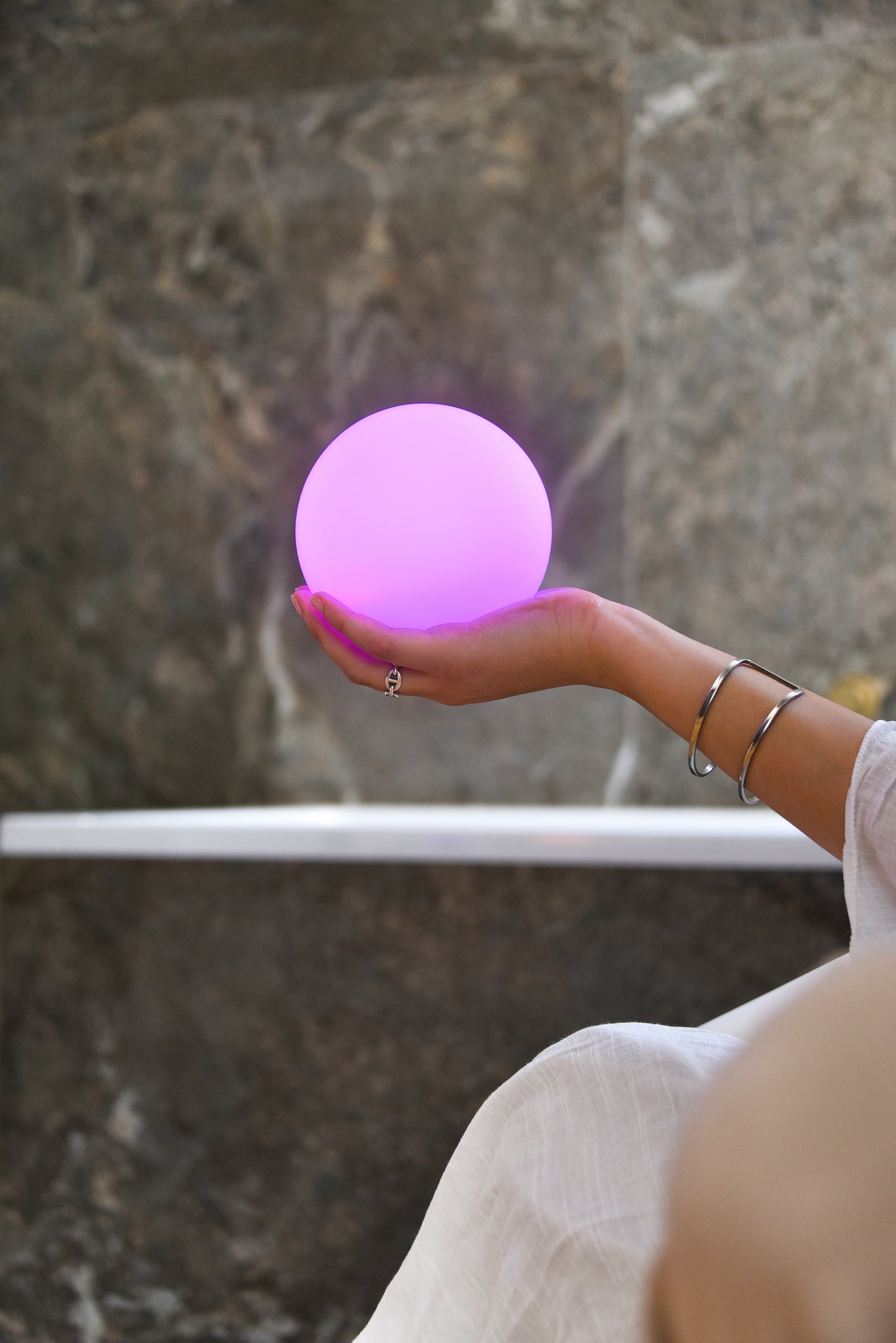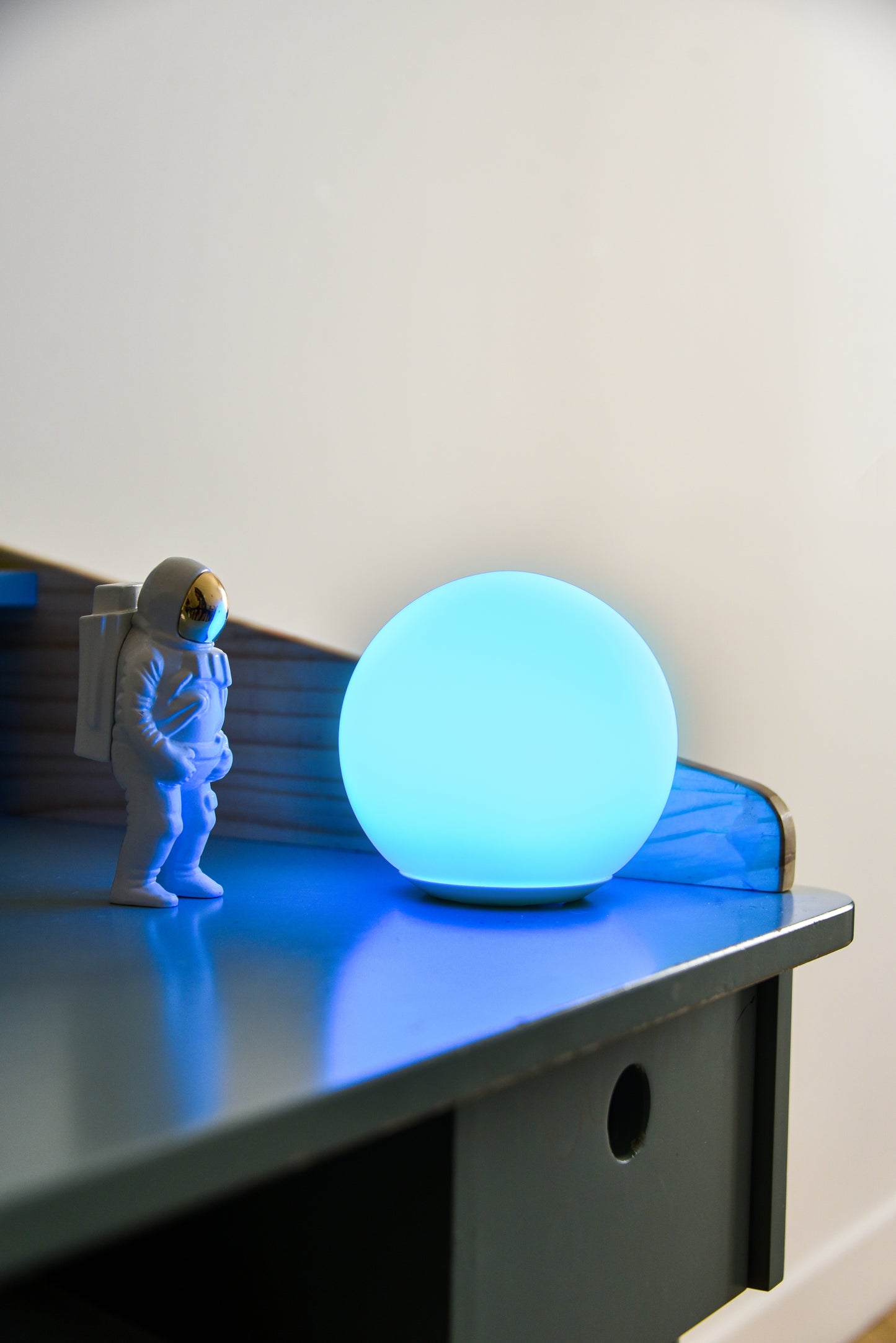 Merci !
Grâce à Sensolight qui m'accompagne pendant que je travaille plusieurs heures devant l'ordinateur, je ne ressens pas d'épuisement en fin de journée. Désormais, j'ai l'impression d'avoir plus de temps et d'énergie pour moi-même.
J'adore
J'adore la SensoLight, ça me réchauffe le cœur ♥️
Génial
Petite et légère, je peux facilement l'emmener quand je prends des cours de Yoga. Utilisée dans une salle de sport, sa présence soutient la méditation.
Partenaire de mes rituels !
Ma Sensolight est devenue la partenaire de mes rituels de vie ! Le matin elle accompagne ma playlist Dance avec son mode énergie, la journée elle me sérenise avec le mode équilibre tout au long de mes consultations et la nuit j'aime retrouver le mode monochrome afin de créer une ambiance rouge tamisée qui évoque le coucher du soleil lorsque je vais me coucher . Elle me suit désormais même en vacances !!
Attention à ne pas se tromper de mode la nuit sous peine de ne plus dormir !
Merci Senso
Mon amour de lumière je ne peux plus m' en passer !
Ces lumières merveilleuses m'apaisent…
Senso forever!