FAQs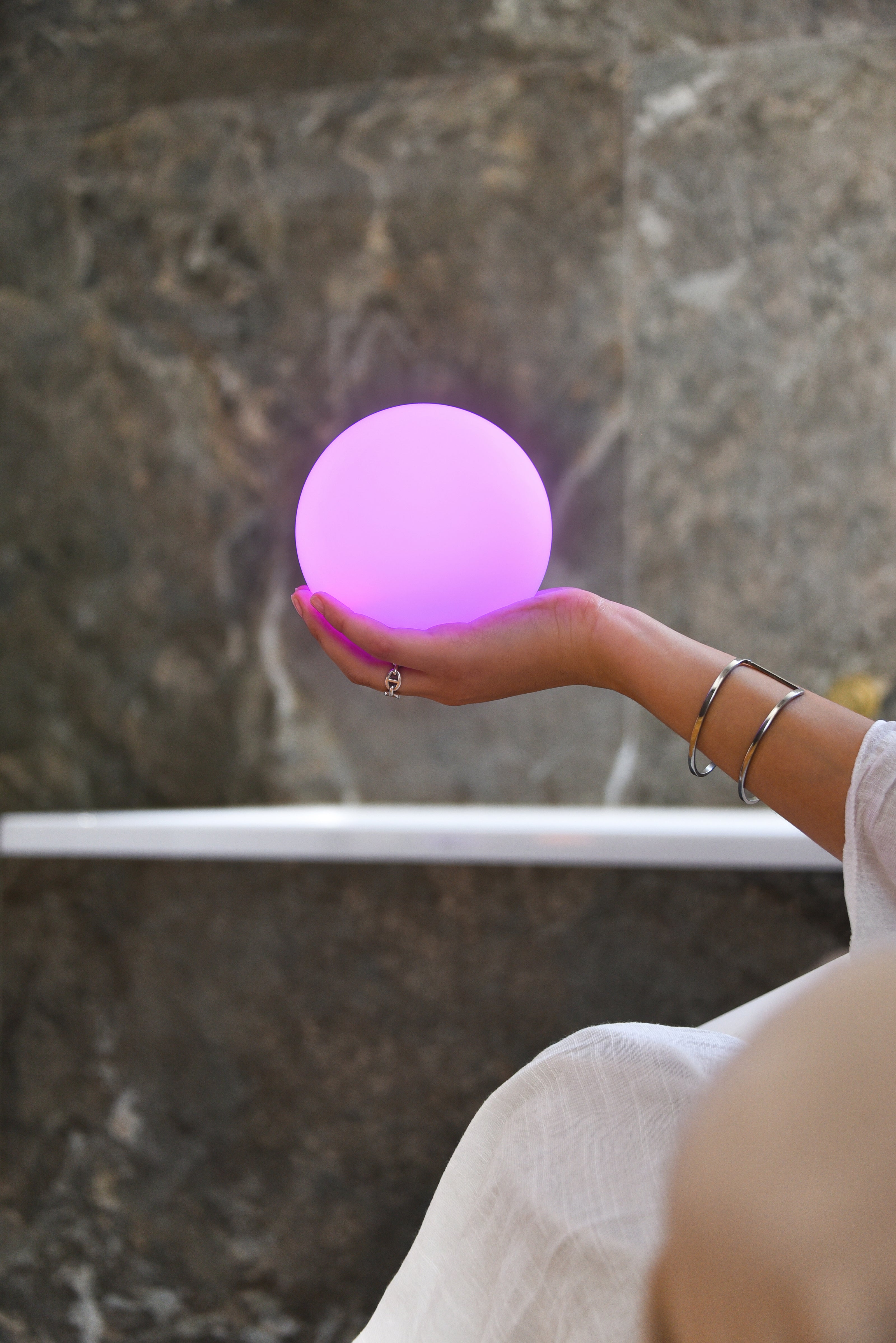 What is the warranty offered for the SensoLight?

We believe in the effectiveness and quality of our product, and we want our customers to feel confident when choosing Sensolight. That's why we offer a 14-day trial period to give you complete peace of mind and allow you to discover the benefits of light therapy with confidence.
Is the Sensolight rechargeable? What is its autonomy?

Absolutely ! The Sensolight is rechargeable, which makes it very convenient to use wirelessly. You can use it for about 4 hours on a full charge, giving you great freedom and ease of use during your light therapy sessions.
How do I maintain and clean my Sensolight?

To preserve the integrity of the SensoLight globe during cleaning, it is best to wash it in hot water. Use a smooth microfiber cloth with no fibrous residue. Moisten it lightly and wring it out carefully. Absolutely avoid harsh cleaning products containing ammonia or alcohol, as they may damage the surface of the globe. In case of stubborn dirt, mix a mild soap (like Marseille soap) with water and rinse thoroughly with the microfiber cloth. To remove traces of soapy water, use a dry, non-abrasive sponge. If you used demineralized water, you can let the globe dry naturally without using the sponge.
Do you have a clinical study or scientific data that supports the effectiveness of Sensolight?

A clinical study, carried out specifically on the Light Modulation process as used by the Sensora, has confirmed its beneficial physiological and psychological influence. Projections of colored light have been shown to have the effect of developing greater well-being and greater relaxation, but also better coherence and alertness, as well as a reduction in mood disturbances. The study concludes:
"Linked to peak performance, this combination of arousal and relaxation has commonalities with meditative states and has great potential for therapeutic integration. »
How can I contact customer service?

You can contact our Sensolight customer service for any questions or assistance by sending an e-mail to the following address: info@sensolight.fr

Your satisfaction is our priority, and we are committed to providing you with responsive and attentive service at every stage of your journey with Sensolight.
What is your privacy policy regarding user data?

At Sensolight, we attach great importance to the privacy and security of our users' data. We are committed to protecting your personal information in accordance with applicable data protection laws.

Here are the main points of our privacy policy regarding user data:

Data collection: We only collect the information necessary to provide you with our products and services, as well as to improve your experience on our site. This may include information such as your name, email address, shipping address, etc.
Use of data: Your personal data is used to process your orders, provide you with information about our products and services, manage your user account and respond to your requests for assistance.
Data Security: We implement appropriate security measures to protect your personal information against unauthorized access, disclosure, alteration or destruction.
Data Sharing: We do not share your personal data with third parties for marketing purposes without your explicit consent. However, in certain circumstances, it may be necessary to share your information with trusted partners such as delivery service providers to ensure the smooth processing of your order.
Cookies and similar technologies: Our site may use cookies and similar technologies to improve your online experience. You have the ability to manage cookie preferences in your browser settings.
Consent: By using our site and providing your personal information, you consent to the collection, use and processing of your data in accordance with our privacy policy.

For more details on our privacy policy and how we process your personal data, please see our dedicated privacy policy page on our website.